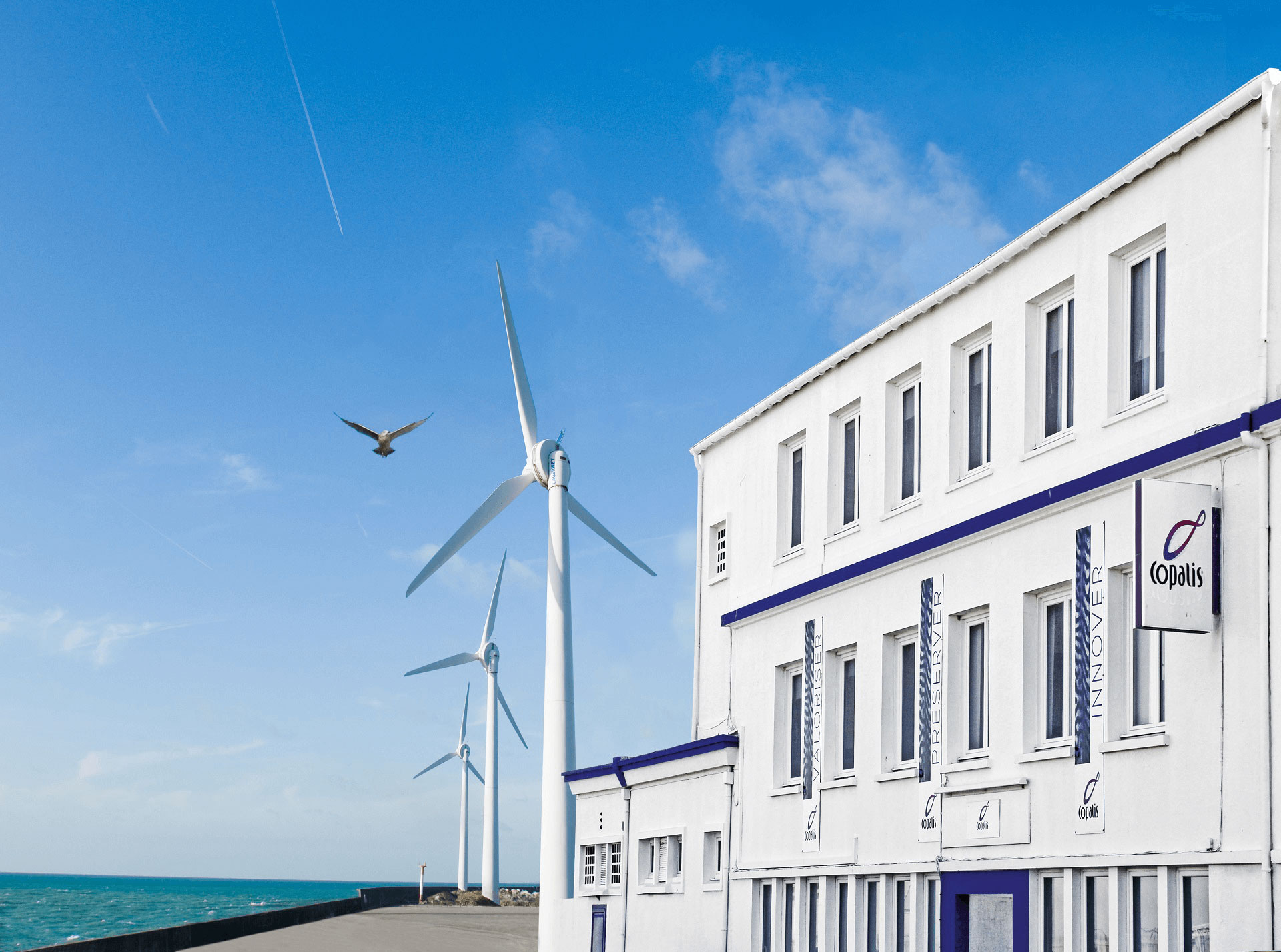 Location
Located in Boulogne-sur-Mer, the leading French fishing port and the largest European seafood processing centre, Copalis is a cooperative located at the heart of the marine resource.
Copalis strongly believes that the natural marine environment is a treasure for the well-being and equilibrium of humans and animals, but that this environment is fragile and must be preserved.
For this reason, Copalis has been preserving the natural marine resource since 1960 without taking anything from it, but simply exploiting its co-products.
Copalis responds with innovation
Copalis therefore responds by innovation to two major societal issues focusing on the needs of a growing human and animal population: "eat better" and "age better".
As the world leader on the fish protein hydrolysates market for the animal feed and human food markets (nutraceutical), and the agri-food, cosmetics and well-being industries, Copalis exports over 75% of its production worldwide.