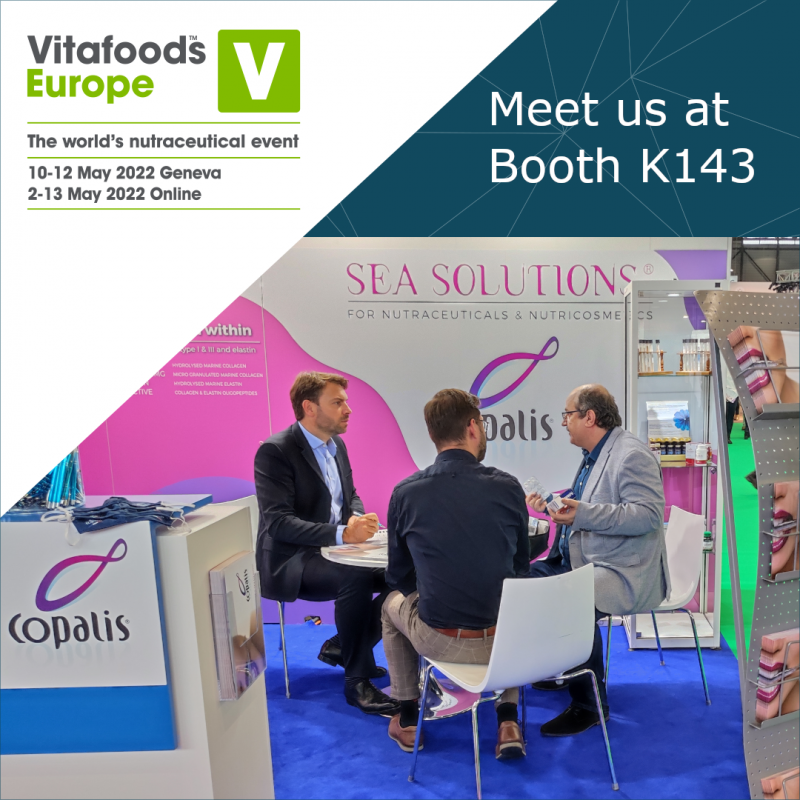 We Will be present at VITAFOODS EUROPE 2022 from 10 to 12 May in Geneva.
VITAFOODS Europe is the annual event bringing together all the major players in nutraceutical product sector from ingredients and raw materials to finished products, including equipement/machines, packaging and services.
Come and meet Arnaud Terninck and Thomas Delacourt to discuss about our #Seasolutions for nutraceuticals and nutricosmetics.
We look forward to seeing you there !!
Best regards,
COPALIS INDUSTRIE